Frànçois and the atlas mountains - ayan filé
D espite song titles such as Apocalypse à Ipsos, non-Francophones might struggle to find the political edge in Frànçois & the Atlas Mountains ' fourth album. It's supposedly "a response to recent world affairs", but their fey, dainty indiepop could just as easily be the soundtrack to a lazy summer as to, y'know, the end of the world. African highlife influences return, but more striking this time is their gift for deftly intertwining rhythms and melodies, as on the viscous, Phoenix -like Grand Dérèglement . Some songs are breathy and brooding (the trad Gallic Perpétuel Été), others synthy and danceable ( Tendre Est l'Âme ), tied together by the same pleasingly easy breeziness. Highwire post-punk number Bête Morcelée suggests they could go darker if they wanted to, but otherwise Solide Mirage feels more like whimsical escapism than a reflection of harsh reality.
Catch FRÀNÇOIS AND THE ATLAS MOUNTAINS at So Frenchy, So Chic In the Park on Sunday January 11 at Werribee Mansion. Tickets are available now.  Piano Ombre  is out now on EMI.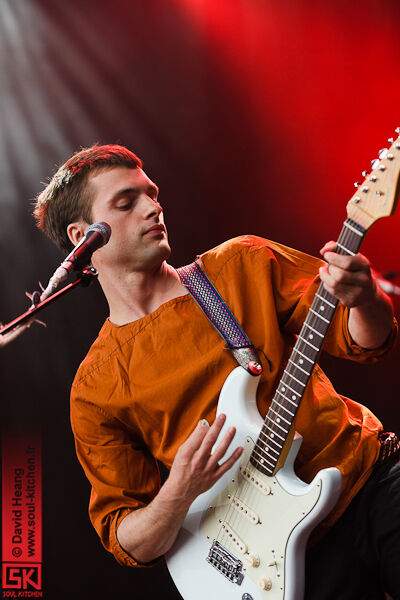 dtoec.mnwr.us